Hotel Info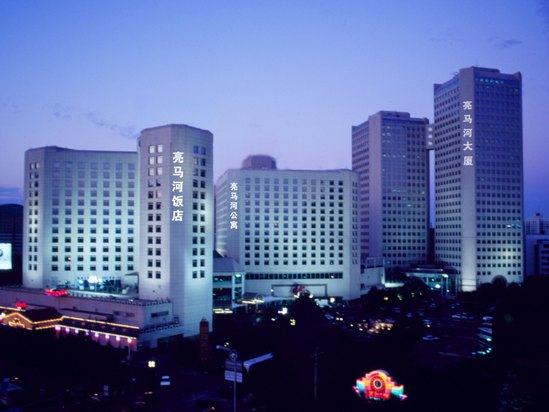 Beijing Landmark Towers Apartment
is located in the heart of Lufthansa Business District, with the second and third embassy districts, and is adjacent to Lufthansa Shopping Center and Airport Expressway.
Metro Line 10 connects the Airport Express Line to Capital International Airport and connects the CBD business district, Lufthansa business district, Olympic Center, Wangjing living area and Zhongguancun Park in the north.
The apartment is close to the China International Exhibition Center, the National Agricultural Exhibition Center, the US Embassy, the Japanese Embassy, the German Chamber of Commerce and Industry, Volkswagen and other well-known companies, chambers of commerce and convention centers.
The apartment has a variety of one- to three-room suites, which are stylish and exquisite, warm and comfortable. All rooms are fully furnished with appliances and kitchen equipment, broadband internet, international satellite TV.
Free Wi-Fi is provided in public areas, and there is a 24-hour network engineer service, you can go online with peace of mind and brush your circle of friends.
The apartment adopts standardized hotel management and provides 24-hour high-quality private butler service. The interior is equipped with more than ten restaurants with different flavors, high-end clubs, style bars, specialty malls, etc.